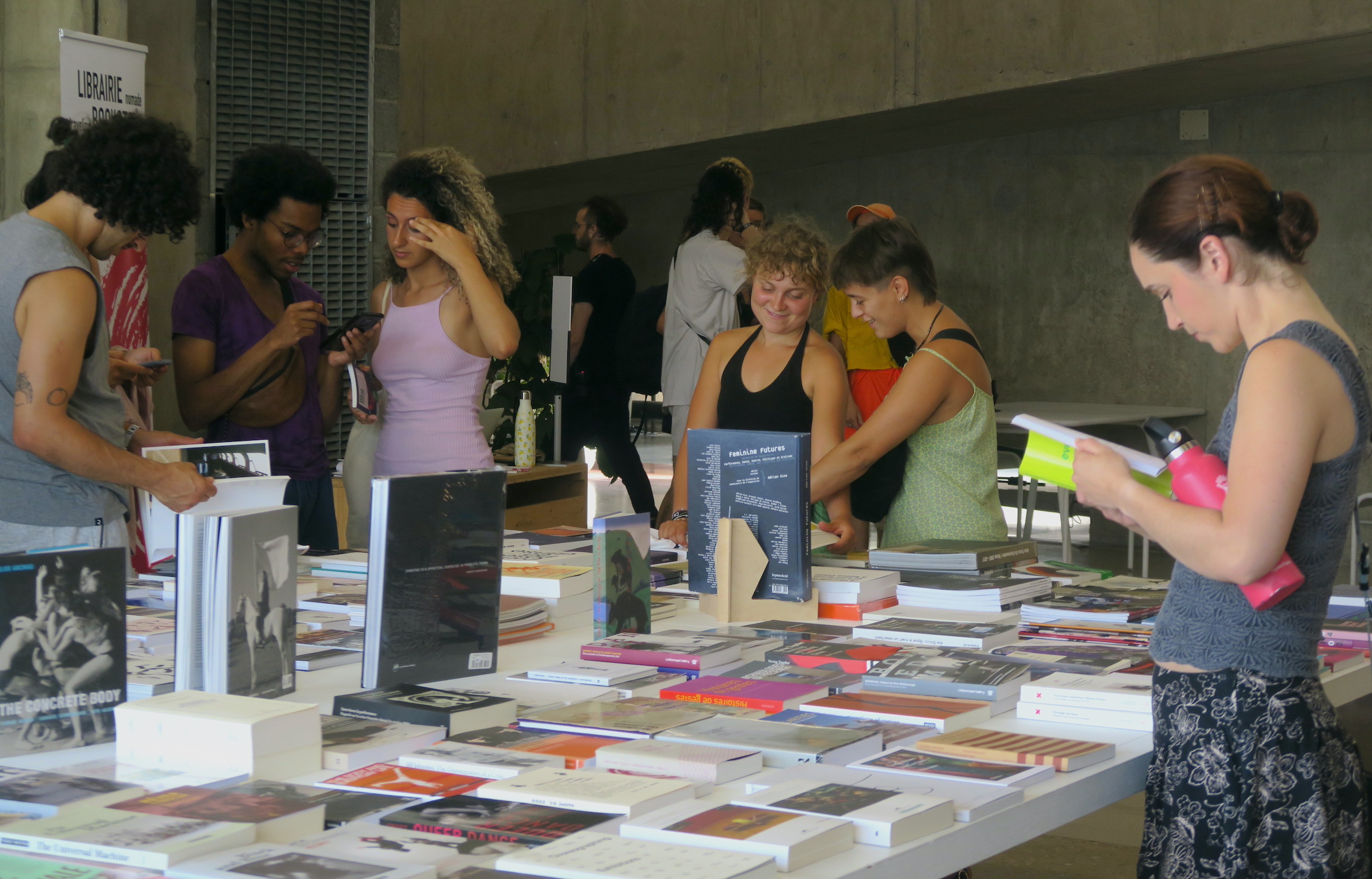 June 13 – 24 
Books on the Move is back to the CN D for Camping's 7th edition. A gathering offering workshops, conferences and performances for dancers in training coming from all over the world.
During the two  buzzing and exciting weeks, our bookstore settles right at the center of the young dancers' camp and offers a multilingual large selection of books around dance, movement, performance and somatic practices !
Books on the Move is open from Monday to Friday, from 12 to 10p.m.  You will find the bookstore on the main floor of the CN D, in the exhibit space.
For this edition Books on the Move is leading two events with the adults supervising each group of students. This will take place on Friday June 17 and Monday June 20.