Encounter #17 Agnès Benoit – Moving words in space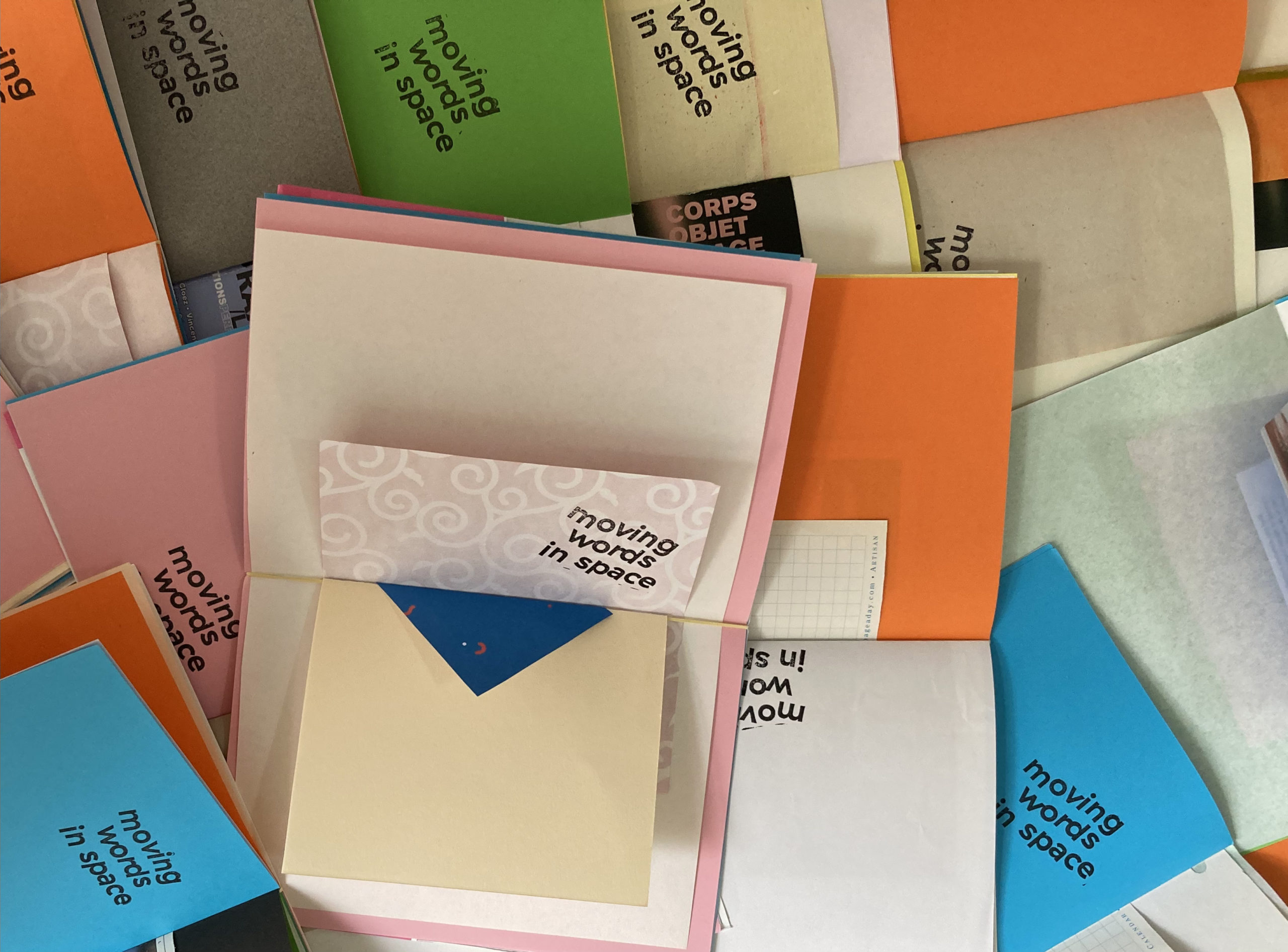 Tuesday November 22 – 7p.m.
Agnès Benoit
Moving words in space
with Agnès Benoit, dancer, teacher
Moving words in space is a teaching approach Agnès has been developing for many years. This practice focuses on a dialogue between movement exploration and language acquisition.
In the Fall 2021, she initiates a time of reflection around this practice and goes to meet artists and teachers in the U.S and France.
A year later, and after an artist residency at Espaces Pluriels, in Pau, she shares all the materials she's been collecting: interviews, exchanges, teaching feedback during a public presentation, sharing movements, speaking, written documents, audio and visual recordings… An intimate journey, where languages and movement enter a dialogue with each other!
At Books on the Move, 43 rue des Douves, Bordeaux, France
Reservation: contact@booksonthemove.fr