Rencontre #18 L'édition un acte performatif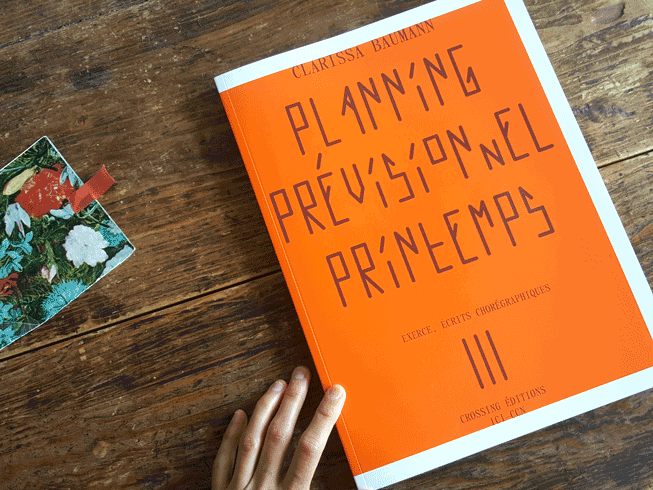 Thursday March 30 – 7p.m.
Choreographic writings from exerce
with Clarissa Baumann – choreographer, visual artist
& Jocelyn Cottencin – artist, graphic designer
In 2022, exerce Master program/ICI-CCN Montpellier* and Crossing publishing house launched their choreographic writings series, as an editorial extension to dance research from several students. 
Jocelyn Cottencin, artist and graphic designer collaborating since a long time with the choreographic field, is the creator of this series and will give a short conference to speak about his way of seeing publishing as a performative act. Clarissa Baumann, choreographer and visual artist, who studied at exerce, will unfold her book-creation « Planning prévisionnel de printemps » during a performative conference.
* ICI-Centre Chorégraphique National de Montpellier, directed by Christian Rizzo. 
exerce, Master of choreography and performance, educational director: Anne Kerzerho.
at Books on the Move, 43 rue des Douves, Bordeaux, France
reservation required contact@booksonthemove.fr